Thursday, July 7, 2022 / by Lance Myers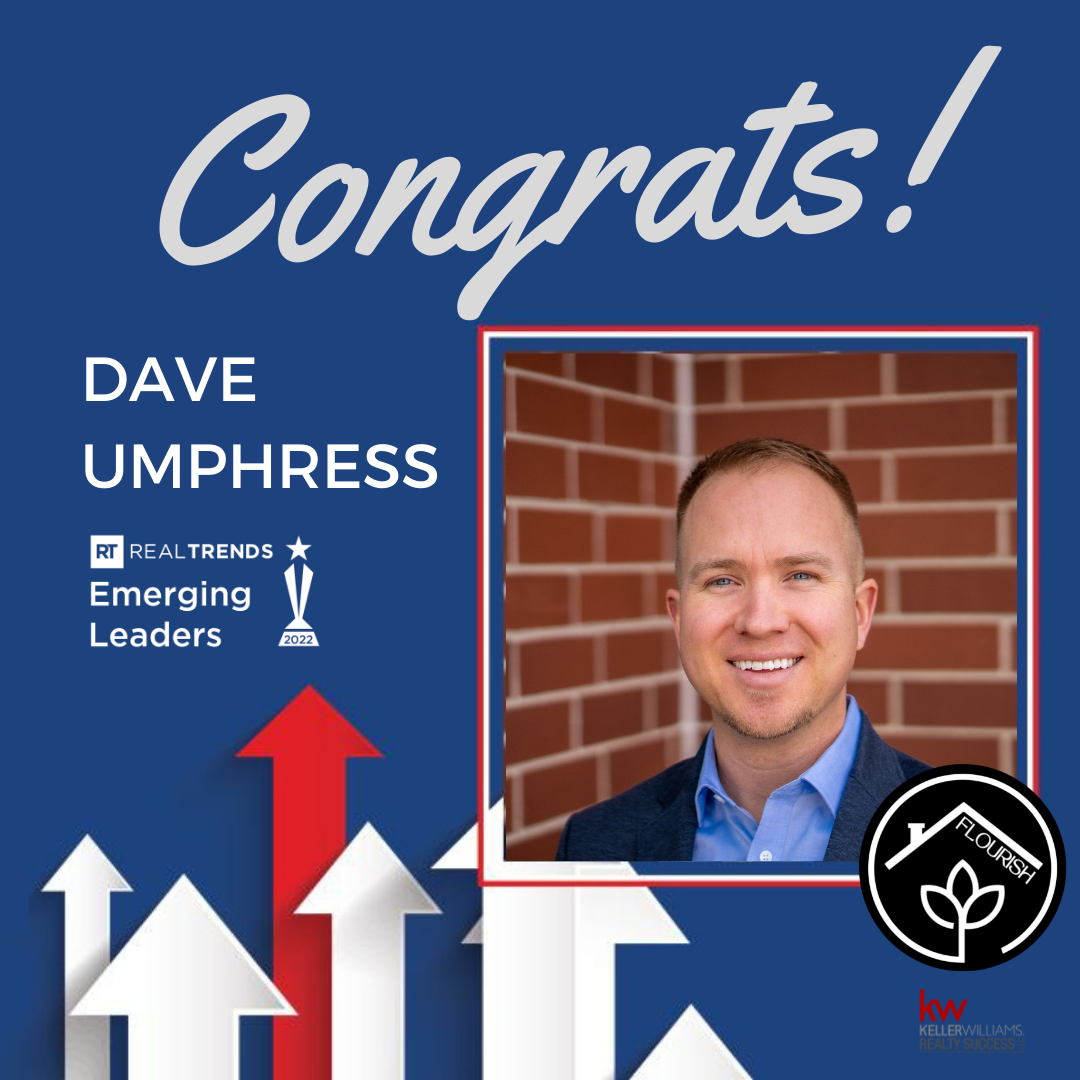 We are absolutely thrilled to announce our Team Leader and Founder, Dave Umphress, has been recognized as a 2022 RealTrends Emerging Leader!
This award is given to real estate industry leaders that are making a huge impact in their communities and the industry as a whole.
From RealTrends:
"Dave Umphress owns the fastest growing Keller Williams office in the region, a sales network that closed $109M of volume in 2021 (Flourish Real Estate Network) and co-owns a rapidly-growing title company. All businesses that he runs collide under the umbrella Flourish Collective which aims to enable human flourishing in the community and around the world.
Umphress believes that as recipients of the benefits of increasing real estate prices, his company has a social responsibility to look for brokenness in their communities caused in part by skyrocketing prices. His 501c3 Flourish Alliance offers support and coaching for those dreaming of achieving home ownership with the goal of beginning development projects for disadvantaged first time homebuyers who are being priced out of the market. Umphress' leadership also includes teaching in his office and region including classes such as Open House and Mastering Real Estate Negotiation."
See more from RealTrends here.